Dr. Diandra Leslie-Pelecky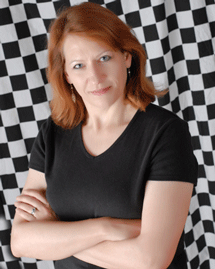 Dr. Diandra Leslie-Pelecky is a nanomaterials researcher and teacher, as well as a master at making science accessible to anyone from science fans to sciencephobes. By painting vivid pictures and relating fundamental scientific principles to everyday life, she makes science not only fun and fascinating, but also emminently understandable.
---
My research uses magnetic nanoparticles to improve chemotherapy and MRI quality.
In addition to writing research papers and books, I like to show how science surrounds virtually everything.
---
---