Diandra Leslie-Pelecky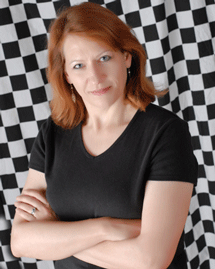 Diandra Leslie-Pelecky's fascination with science and science communication transformed her from a leading nanomaterials researcher and teacher in a master science communicator. Her work spans fiction and non-fiction, but all of it is intended to open the window onto the world of science and scientific culture. By painting vivid pictures and relating fundamental scientific principles to everyday life, she makes science not only fun and fascinating, but also emminently understandable.
---
Yes, I know it's a picture of nanoparticles. But a picture of a script just isn't all that interesting, is it?
Plays Available
Screenplays Available
Television
In addition to writing research papers and books, I like to show how science surrounds virtually everything.
---
---